Our Advertising and Breweriana Auction will be a timed auction , starting at 10am on 22nd March until the 5th April. There will over 300 items up for auction including 2 Majestic Stone Lion Statues , Red Telephone Box , Keegans No.1 Old Irish Whisky Belfast Glass Decanter, J.J. Murphy & Co's Advertising Mirror and the 1960s Guinness Leprechaun.
The full catalogue is now live on: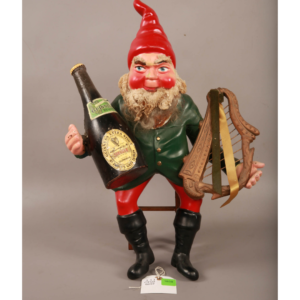 If you have any queries please email us at info@onthesquareauctions.com .