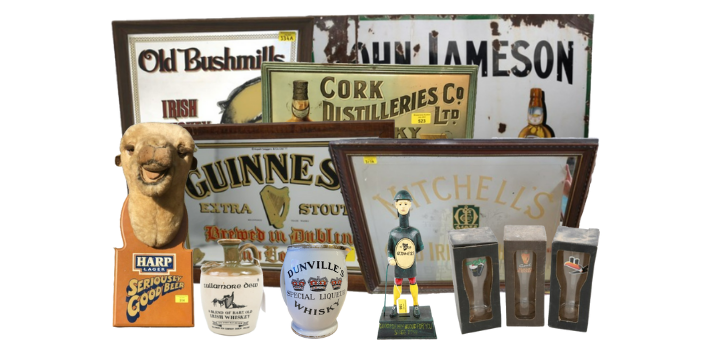 On the Square Auctions will be hosting our next Advertising and Breweriana Auction in February 2022.
We are now taking entries into the auction for all sorts of vintage advertising, petroliana and pub memorabilia items including but not limited to Beer Memorabilia, Gin Memorabilia and Whisky Memorabilia. We also will be including Tobacco related items in this auction.
Famous Brands sought after by collectors include Guinness , Jameson , Dunville's, Bushmills and Budweiser.
The closing date for entries is the 12th February 2022. To register to bid click here
You can submit your entries using the form below: